Save the Date: Kampout for Kids 2019
December 6 & 7, Community Action will be holding its annual Kampout for Kids fundraising event in partnership with 104.1 The Blaze!
What?
Visit Spike's for a live broadcast from 104.1 The Blaze, great food and beverages from Spike's, a silent auction, and other fun activities! We'll be accepting monetary donations to support Community Action, as well as toy donations for children who might otherwise go without this holiday season.
When?
Friday, December 6 from 10 a.m - midnight
Saturday, December 7 from 8 a.m. - noon
Where?
Spike's Beach Bar and Grill
More info?
Keep checking our website and Facebook page. We hope to see you there!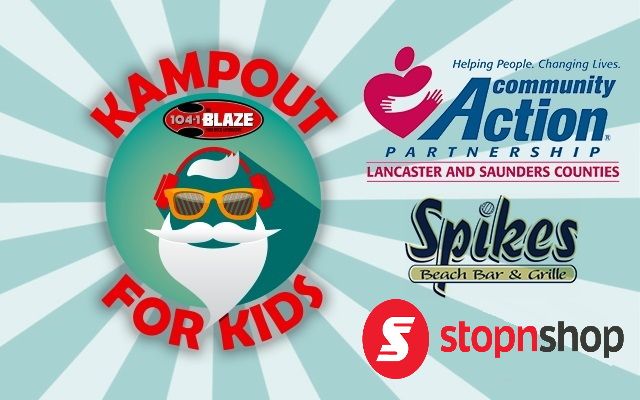 Don't forget about these fun Kampout extras: 
Teddy Bear Toss
Toss a teddy bear onto the ice when the Lincoln Stars score their first goal!
Saturday, December 14 at 7:00 p.m. at the Ice Box
Kampout For Kids Koncert
Featuring music from Static-X, DOPE, Wednesday 13, and Raven Black!
Saturday, December 7, 6 p.m. - 11:30 p.m. at Bourbon Theatre in Lincoln