Upcoming Events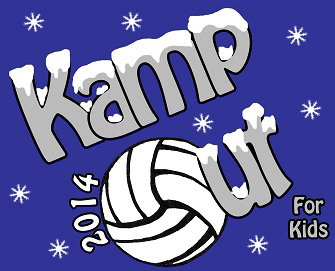 ---
Kamp Out for Kids is Community Action's annual fundraiser hosted by 104.1 The Blaze and held at Spike's Bar and Grille in Lincoln.
Join us for this year's event!
What: Bring a monetary or toy donation to Spike's on December 5th and 6th, bid on an array of great silent auction items, and join us for a live broadcast from 104.1 The Blaze. We hope that you will enjoy a meal at Spike's, too, as a portion of the proceeds will come directly to Community Action!
When: Friday, December 6th 10:00 a.m. to 12:00 midnight and Saturday, December 7th 8:00 a.m. to 12:00 noon.
Where: Spike's Bar and Grill | 2300 Judson Street Lincoln, NE 68521
Why: Community Action serves over 12,000 children and adults struggling in poverty in our community each year. Through over 15 programs and services, our mission is to empower people struggling in poverty to reach their full potential and achieve self-reliance. This would not be possible without the generosity and support of our community. We hope that you will join us at Kamp Out this year to support us in our work to fight poverty.
Other Activities:
Kamp Out for Kids Winter Open
6x6 Co-ed recreational and 6x6 co-ed competitive volleyball tournament | Saturday, December 6th beginning at 10:00 a.m. | Spike's Bar and Grille 2300 Judson Street Lincoln, NE 68521 | $15.00 per person, t-shirt included. Winning team in each division gets $100 cash and $100 gift card to Spike's Bar and Grille. Download a registration form here. Return to Spike's Bar and Grille with full payment. 
Skate With the Stars
An opportunity to skate with and get autographs from the Lincoln Stars -- a great family event for hockey lovers! | Sunday, November 23rd 3:00 p.m. to 4:15 p.m. | Ice Box 1800 State Fair Park Drive | Bring new, unwrapped toy for children served through Community Action and get a free skate rental! 
Teddy Bear Toss
Toss a new, stuffed toy onto the ice when the Lincoln Stars score their first goal! | Friday, December 5th; the game will begin at 7:05 p.m. | Ice Box 1800 State Fair Park Drive | Teddy bears will be on sale at the game courtesy of Walgreens. 
Kamp Out for Kids Koncert
Listen to live music performed by Like a Storm at The Bourbon Theater | Wednesday, December 3rd at 7:00 p.m. | The Bourbon 1415 O Street Lincoln, NE 68508 | Tickets for sale now here!
In addition to these great activities, you may pick up a donation badge at six Stop N Shop locations: 48th & Leighton, 48th & Randolph, 16th & Old Cheney, Crete, Weeping Water, and Milford, and three GNS Vapor locations: 56th & Holdrege, 33rd & Pioneers, and 201 Capital Beach in the Westgate Plaza.
We look forward to seeing you at Kamp Out 2014!