Our incentive store gathers donations from the community of household and personal care supplies, and gently used clothing. 
As families in our case managed programs work toward self-sufficiency, they set goals each month. As they reach these goals, they earn incentive points. Families can then use bonus points to acquire items in the store that they may need. The items that we are running dangerously low on this time of year include, but are not limited to, the following:
-Household cleaning supplies
-Laundry detergent
-Shampoo
-Soap
-Feminine hygiene products
-Toilet paper
-Toothpaste
-Toothbrushes
-Diapers
-Socks
-Sweatshirts
-Underwear (for children and adults)
-Fans
For a full list of items we need in the Incentive Store, click here.
Items can be dropped off at our agency location on 210 O Street.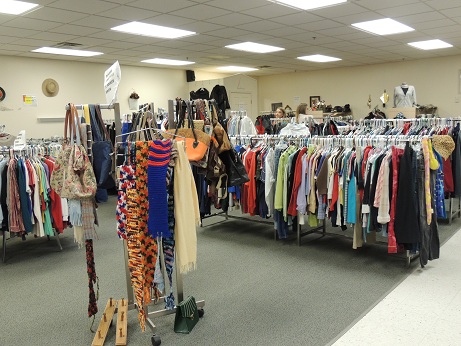 Donate Supplies for our Head Start and Early Head Start Programs
Often times families find themselves in situations in which they have to choose between putting food on the table, paying a utility bill, or purchasing adequate supplies for school for their children. You can imagine how tough that choice is, and which choice usually comes first (food), so kids are left without the proper supplies to have a successful year at school. But YOU can help. Please see our wish list for specific items our Head Start and Early Head Start programs are in need of.
Items can be dropped off at our agency location on 210 O Street.
Host a Baby Shower
For expectant families, baby supplies are a necessity. But they are also very costly for families living on limited incomes. You can help these families acquire these items by hosting a baby shower! For more information, please see our flyer.
Need more information? Contact Heather Loughman at (402) 875-9339 or hloughman@communityactionatwork.org