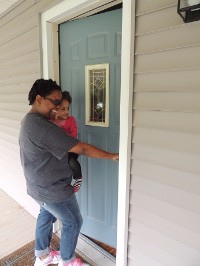 Community Action's Matched Savings program provides low-income individuals and families with great incentive to save, build wealth, and transform their economic aspirations into reality through Individual Development Accounts (IDA).  For every $1.00 IDA participants deposit into their IDA account, Community Action matches that amount by $4.00.
Upon withdrawal from their IDA accounts, participants must use their savings for one of the following purposes: 1) Financing the purchase of a home; 2) Starting or expanding a small business; or 3) Funding post-secondary education. Through offering low-income individuals in our community an incentive to save, and by simultaneously providing them with financial education services, Community Action empowers individuals who are struggling to achieve their goals and work toward achieving economic self-sufficiency. 

To be eligible for Community Action's IDA program, individuals must have an annual income at or below 200 percent of the federal poverty guidelines (currently $50,200 for a family of four), and have less than $10,000 in assets.
Want to know more?
If you are interested in saving through our IDA program, or have questions, please contact:
Andrew Ritta
Financial Well-Being Administrator 
(402) 875-9351
aritta@communityactionatwork.org