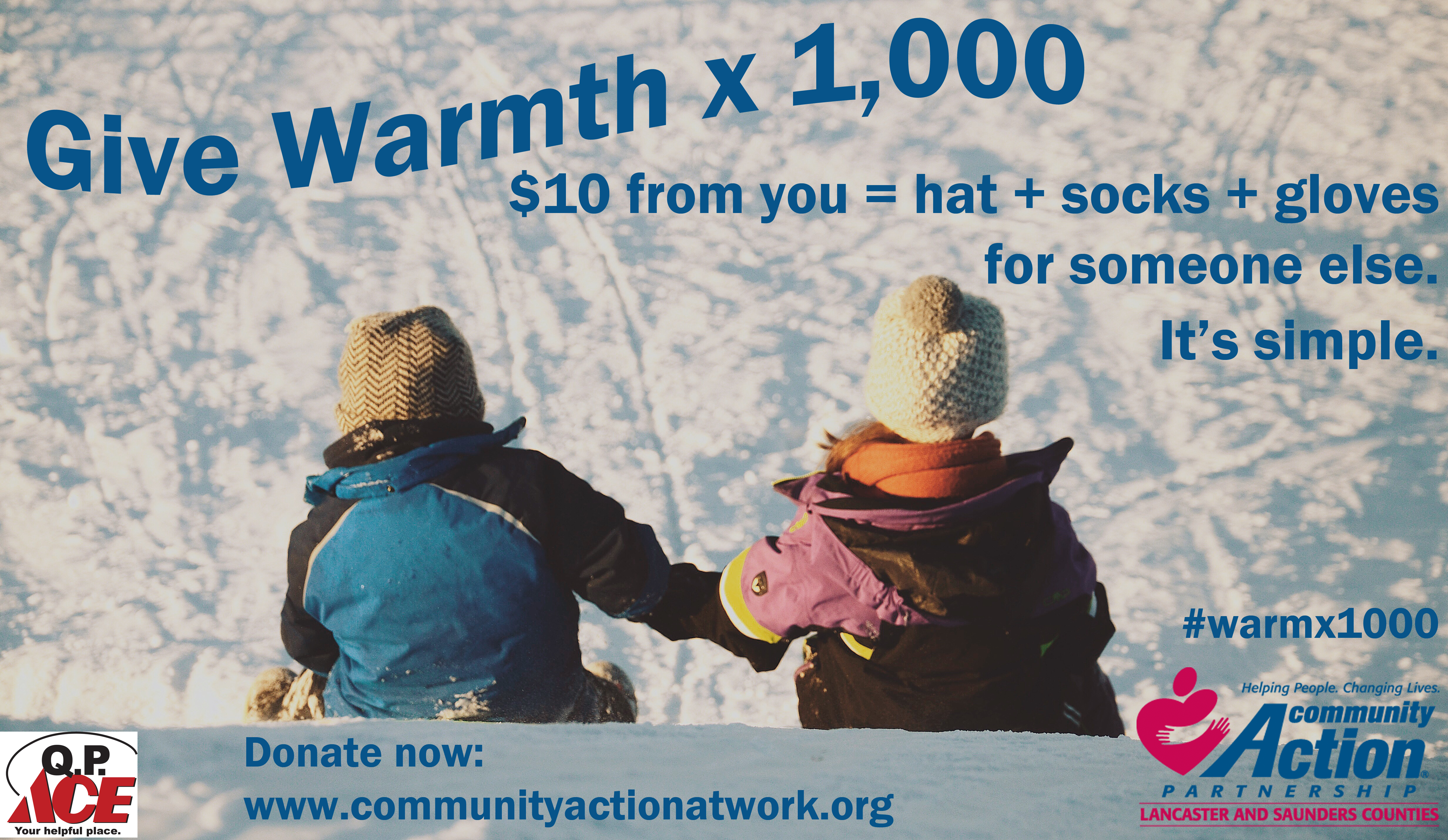 Brr! It's been unseasonably cold this winter, and – despite what Mr. Groundhog may have indicated – it will continue to be cold for several more weeks.
There are many in our community who don't have access to the basic items needed to stay warm and safe during these chilly days. Community Action is partnering up with QP Ace Hardware to provide warming kits (complete with hats, socks, and gloves) to people in need during these lingering winter days.
Your help is needed! 
Your $10 tax-deductible donation will provide one warming kit for one individual. Or, consider giving in multiples of 10 to help even more people! $100 = warming kits for 10 people, and so on.
We're hoping to raise $10,000 before March 15th to provide warming kits for 1,000 people in need. Kits will be distributed at our soup kitchen, The Gathering Place, and in our Store.
Let's do this together! Donate now here.
Thermometer By ABC Fundraising®
And please, share of your kindness on social media by using #warmx1000!