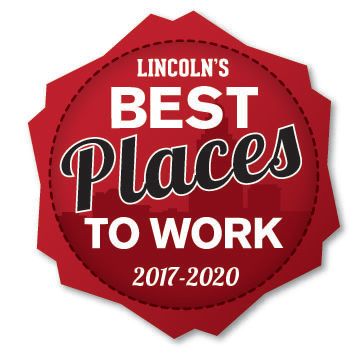 Join Our Team!
Employment at our agency will provide you with a valuable opportunity to utilize your unique skills and abilities. You will work alongside a diverse, talented, and vibrant group of individuals who share your passion for helping to improve the lives of others while making our community a better place to live and work.
Our Guiding Principles:
Passion: We love what we do and it shows.
Integrity: We believe that the example we set means everything.
Respect: We consciously embrace diversity and strive to eliminate injustice.
Performance: We innovate, measure our success, and move forward with purpose.
Community: We are better when we work together.
---
Current Openings:
Head Start Associate Teacher *$500 Training Incentive*

Classroom Support Specialist *$500 Training Incentive*

Head Start Teaching Assistant *$500 Training Incentive* - 20 hours per week

Early Head Start Teaching Assistant *$500 Training Incentive*

Environmental Cleaning Specialist (K Street) - temporary

Community Engagement and Partnerships Specialist
To Apply
If you are interested in applying for a position at Community Action, you must complete an employment application. Typing information into the form works best if the form is first saved to your computer. Fill out the form, and then save again. Please also take the time to fill out the voluntary EEOC survey. You can:
1) E-mail the completed application with a copy of your resume and a cover letter to Marjie Andrews at mandrews@communityactionatwork.org.
2) Print out the application and send it via mail, along with a resume and cover letter, to: Community Action Attn: Marjie Andrews 210 'O' Street Lincoln, NE 68508
3) Visit the Community Action office during regular business hours and fill out a paper application on-site. Bring a copy of your resume and a cover letter to turn in with your application.
Contact Information
Please contact Marjie Andrews at (402) 875-9315 or mandrews@communityactionatwork.org with questions regarding employment at Community Action.
Community Action Partnership of Lancaster and Saunders Counties is an Affirmative Action/Equal Opportunity Employer.