Community Action Helps Individuals Save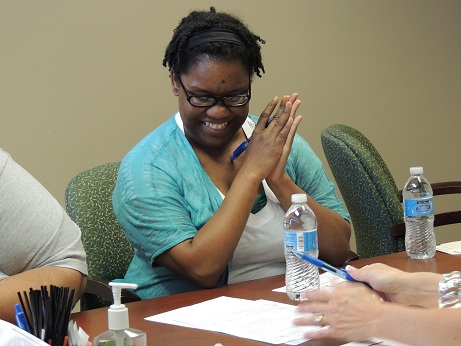 Saving money for important purchases can be difficult in keeping up with the day-to-day cost of living. Community Action's Money and Savings programs make saving easier. Through our Individual Development Account (IDA) program, we incentivize saving by providing a 2 to1 match; for every dollar participants deposit into their IDA savings account, we double it. Our Opportunity Passport program provides similar matched savings account services specifically for youth aging out of the foster care system. In addition to saving, participants of our IDA and Opportunity Passport programs complete financial literacy training designed to prepare them for continued financial success.
We also provide free tax preparation services to low- and moderate-income individuals and families living in Lancaster and Saunders Counties. In the 2014 tax season, our tax prep program aided in the return of more than $6,000,000 back into the hands of taxpayers in our community!