Community Action's Head Start program serves children ages 3 to 5 and their families.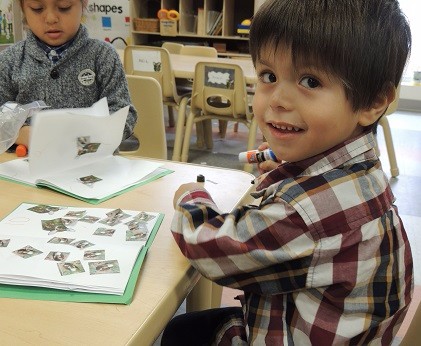 Come Check Out the NEW Head Start!
Head Start has moved to new locations to serve our community better:
1. Health 360 Center: located at 22nd & O Streets in Lincoln. 
2. K Street Center: located at 18th & K Streets within the west wing of the Kaplan University building. 
Head Start programs: 
Promote school readiness
Support children in getting a Head Start on school
Provide health and nutrition services
Offer innovative child development services for all families
Provide parental assistance in identifying community support
 
Head Start was kicked off more than 50 years ago to address the need for Early Childhood Education that is available to ALL families. Since then, we have been leading the way on developing solutions that work for families and communities. Our innovative programs have been developing new ways of meeting the early childhood education needs of children.
To apply for the program, please call (402) 875-9328 to set up an appointment, or click HERE and fill out an initial application.