Employment & Training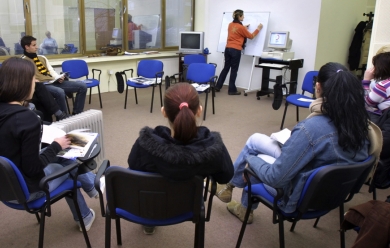 At Community Action we know that gainful employment is crucial to self-reliance, and education is a primary factor in gaining and maintaining adequate employment. Community Action offers numerous programs that target various employment and training needs.
Through soft-skills training, GED test preparation, computer training, and ESL classes with an employment emphasis, we help people address their individual barriers to adequate employment. Case management and job placement assistance round out our comprehensive approach to adult education and employment services.
Building employment skills, searching for employment, and securing a job takes time and effort. We work hard for our clients and expect those we serve to make the commitment to do the same.