Child & Family Development
Early Head Start Services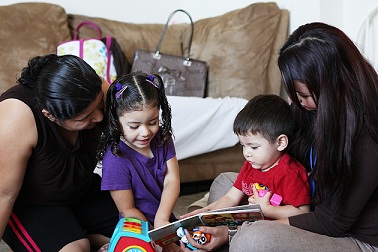 Early Head Start is a national program supported by Community Action that was established to serve pregnant women and children ages birth to three. The program recognizes that by providing services at an early age, a child's growth and development can be significantly impacted. Community Action has been providing Early Head Start Services since 1999.
Early Head Start promotes healthy prenatal outcomes and seeks to enhance the development of infants and toddlers. Like Head Start, Early Head Start encourages parents and guardians to become more involved in their child's development. Parents also have the opportunity to participate in the operation, governance, and evaluation of local Early Head Start Programs.
Early Head Start services are offered through a center-based option through Educare of Lincoln and through a home-based program option.
Click here to view the Early Head Start Newsletter for April 2013.
*All families must apply in person at:
Please call for an appointment.
(applications provided at appointment)
Community Action
210 'O' Street
Lincoln, NE 68508
(402) 471-4515