Child & Family Development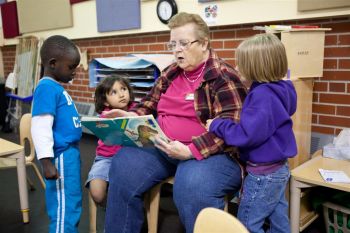 Our effort to help people achieve their full potential begins at the very beginning. Through our Early Head Start Program, we serve pregnant mothers and families with children from birth to age three with case management that focuses on early intervention to prevent childhood morbidity, specifically developmental disabilities.
Our teachers and case managers for both Early Head Start and Head Start children (ages three to five years) work to enhance social and cognitive development through the provision of educational, health, nutritional, social and other services. Parents and guardians are heavily involved in the programs with the aim of strengthening parenting skills, enhancing the role of fathers, and preparing everyone to support the child's journey through school and adolescence.